From engaging workshops to networking sessions, these captivating pictures encapsulate the memorable moments that defined this transformative orientation program.
Our gratitude goes to the Dr. Thomas Varghese, HOD and the esteemed faculty members of Berchmans Institute of Management Studies for providing this incredible opportunity.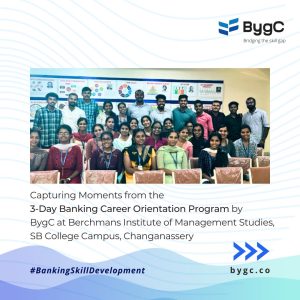 Together, we celebrated knowledge, fostered connections, and embraced the exciting journey towards a promising banking career.