Get the bank job first before joining the program

Imagine starting your banking career with a job in any of our country's top banks, say an HDFC Bank or DBS Bank?
Now imagine a training program that provides you that kind of a bank job offer, before you even join and pay for that program?
That in a nutshell is what Job-First is all about. A program jointly developed in partnership with top banks under their Job-Ready model of hiring, where you pay for BygC's course only after you receive the Letter of Intent (LOI) from the respective banks. This unique model of upfront placement provides you absolute peace of mind before you pay for the program. We currently offer this program in tie-up with major banks & financial services entities with a one-time registration fee of just ₹ 999*.



These programs are of usually very short duration, between 2 to 6 weeks.
The program fee varies between ₹ 15,000 to ₹ 30,000 across the banks. That's what you will earn in your bank job in less than 1-2 months! While the skills you acquire are long-term and will enable you to both enjoy your job better & perform and earn better, in this highly competitive career.
A simple google search will also reveal that BygC's fees are the lowest in the country among those that assures a bank job. 
Similar to our Job Guarantee program where you attend the bank interviews after getting trained by us for at least a few weeks, we get you started on our Job First program, even with zero course fee, to provide you the required level of interview readiness to increase your probability of getting selected by your preferred bank. 
To help us recover at least part of our cost, we charge a small, non-refundable, one-time registration fee of ₹ 999 from all candidates joining any Job First course. Please do also check out our FAQ section for more related inputs.

1. Register with BygC
Join the program by paying the one-time registration fee of just ₹ 999*
2. Start BygC course
Get trained to become job & interview-ready
3. Letter of Intent
Once selected, the concerned bank will issue provisional offer letter
4. Pay course fee
Pay the appropriate joining fees, as per the particular bank-specific program
5. Complete course
Complete the online course satisfactorily, as per time schedule
6. Start your banking career
Join the bank job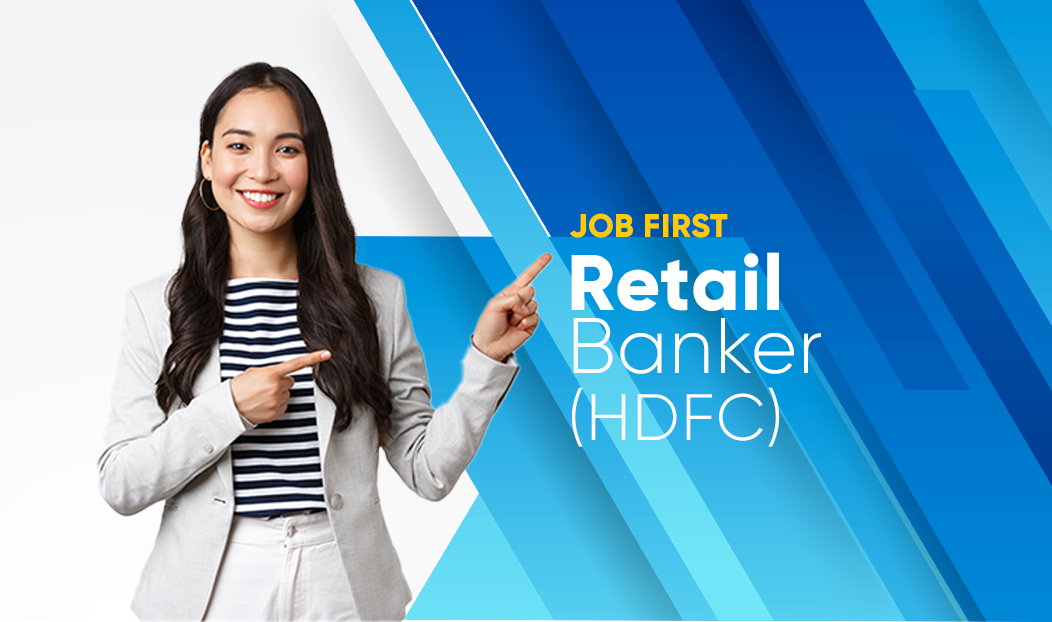 Personal Banker | HDFC Bank
Start your career with HDFC Bank as a Personal Banker. A dream career can't be easier to achieve!
Asst. Sales Officer | DBS Bank
Join Asia's premier bank at an attractive package of ₹ 2.9 lacs plus sales incentives. What's more, the bank pays 75% of the course fee!
Branch Business Officer
This special course is designed and developed by BygC, to get both job & interview ready for any requirements across any retail branch banking roles in any of the banks & even in other financial services entities.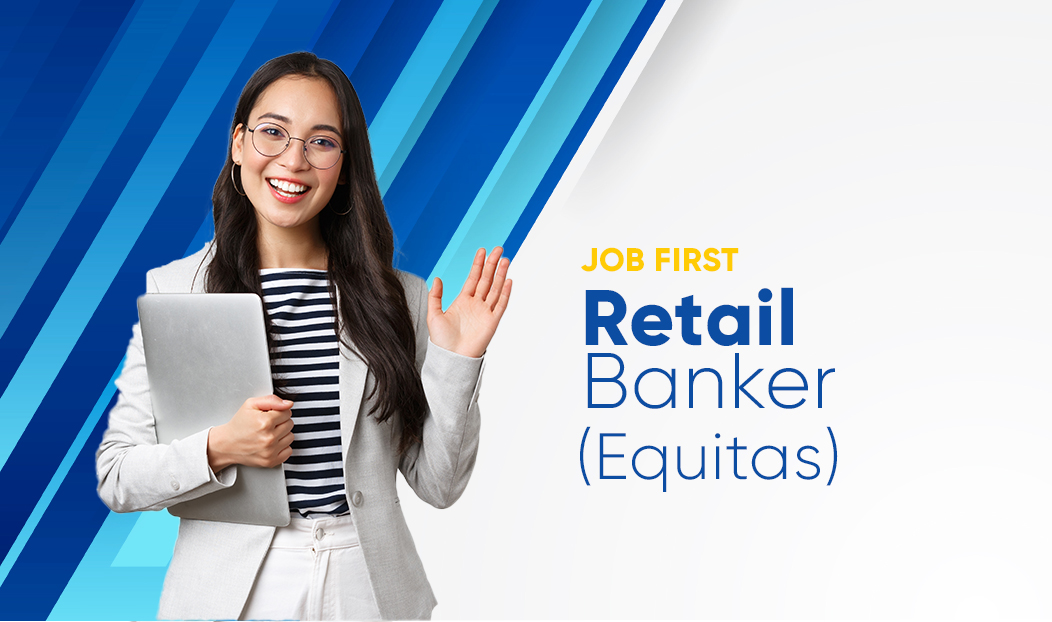 Business Development Officer | Equitas Bank
Start your career with Equitas Bank as Business Development Officer.