Branch Banking Plus (PGPBB-Plus)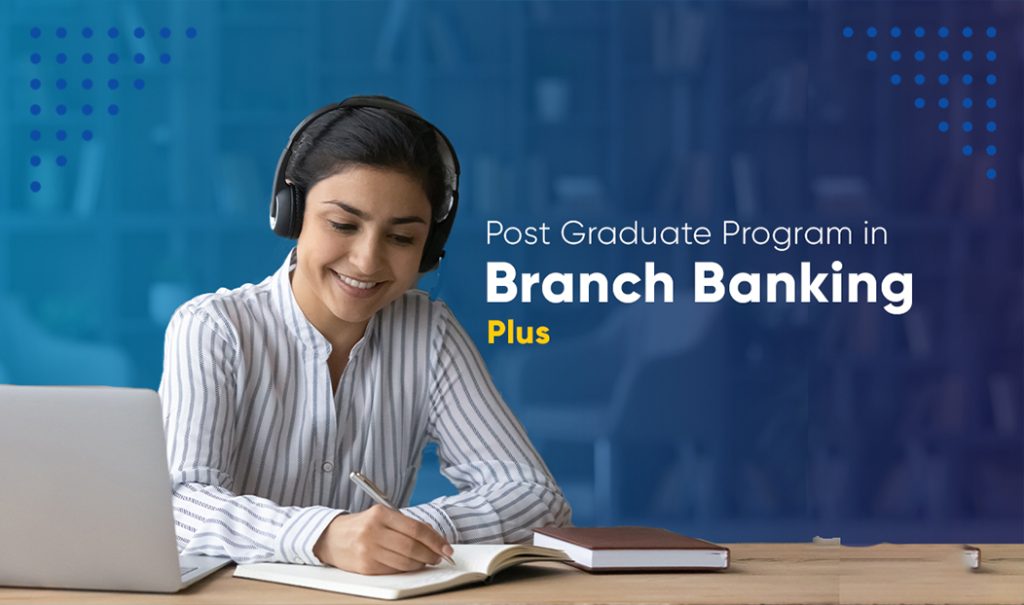 Branch Banking Plus (PGPBB-Plus)
If you have always dreamt of a banking job with primary focus on branch operations, inside sales and customer service, this is the best course for you.
We are excited to present to you our uniquely personalised classroom course blended with virtual sessions for helping you start your career in retail bank branch. This special course curated by some of the best minds in the industry will set you up for the role of a full-time, permanent, entry-level officer in new-age bank branches.
(Note: All prices shown are without GST added)

This course is meant for those who are keen on starting a new career in banking as an entry-level bank officer in retail branches and would prefer a less outside sales orinted role.

Age
Below 28. Preferably lower.

Educational Qualification
Full-time graduate with minimum 50% marks. Those finishing their graduation over the next few months can also apply.


Job
The job will be based out of branches and involve some cross-sell and upsell of financial products along with branch customer servicing and operational work and inside sales. Some outside sales may be required.

Salary
If you are a fresher, it will generally be in the range of ₹ 15,000 to ₹ 25,000 per month. Depending on your educational background, experience and skill levels, this could be higher.