Banking & Financial Services (G)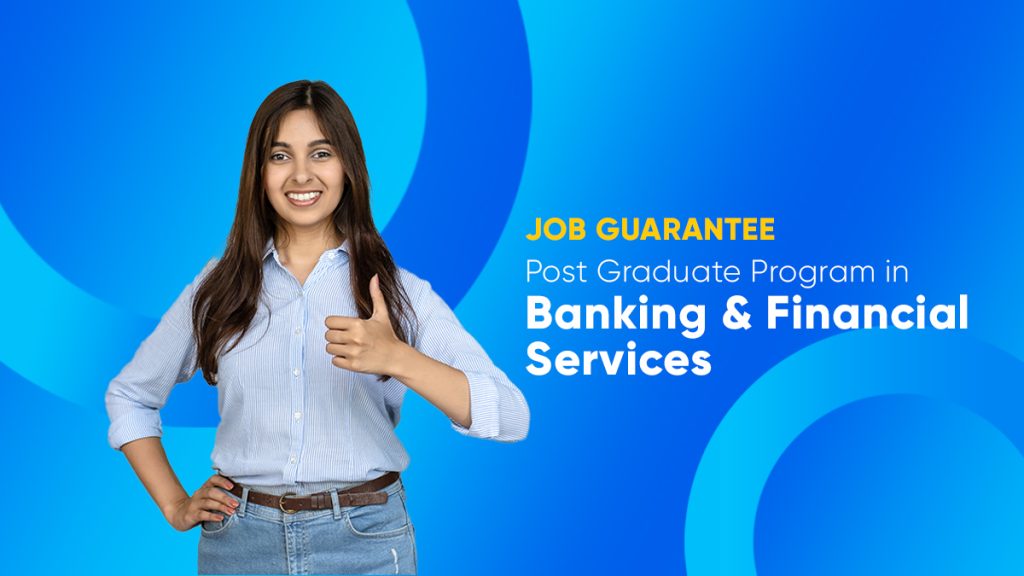 Banking & Financial Services (G)
This course is offered under our Job Guaranteed program and provides the best value for those keen on starting a career with any of the country's private sector banks, small finance banks & even NBFCs & other BFSI companies. The course covers the basic elements of retail banking plus some key financial products.
Under our Job Guaranteed program, this course guarantees you an on-role job in any of the scheduled banks in India or other financial services companies, within a maximum of 4 months of course completion or we reimburse 100% of the course fee received by us! The job location shall be within your preferred state, currently restricted to the states of Karnataka, Kerala, Tamil Nadu, Andhra Pradesh & Telangana only.
This course is offered both as a classroom-led or a completely online program. Classroom courses are currently offered in the cities of Bengaluru & Ernakulam only.
(Note: All prices shown are inclusive of GST)

This course is meant for those who are keen on starting a new career in BFSI

Age
Below 27 for freshers & below 30 for those with experience

Educational Qualification
Minimum graduation/ degree from a regular full-time college. Those finishing their graduation over the next few months can also apply.


Job
On-role, full-time, regular employment with banks & other BFSI companies | Job-roles will usually be in customer handling, front-offices & may include combination of sales, customer service, banking operations & relationship banking

Salary
Fixed salary may range upto ₹3.5 lacs p.a. for freshers | Most jobs may carry additional performance incentives of upto ₹50,000 per month | All jobs come with excellent promotion & growth prospects